Add a simple cron job to all of your servers, and PackageBot will notify your Slack channel whenever packages are ready to be upgraded.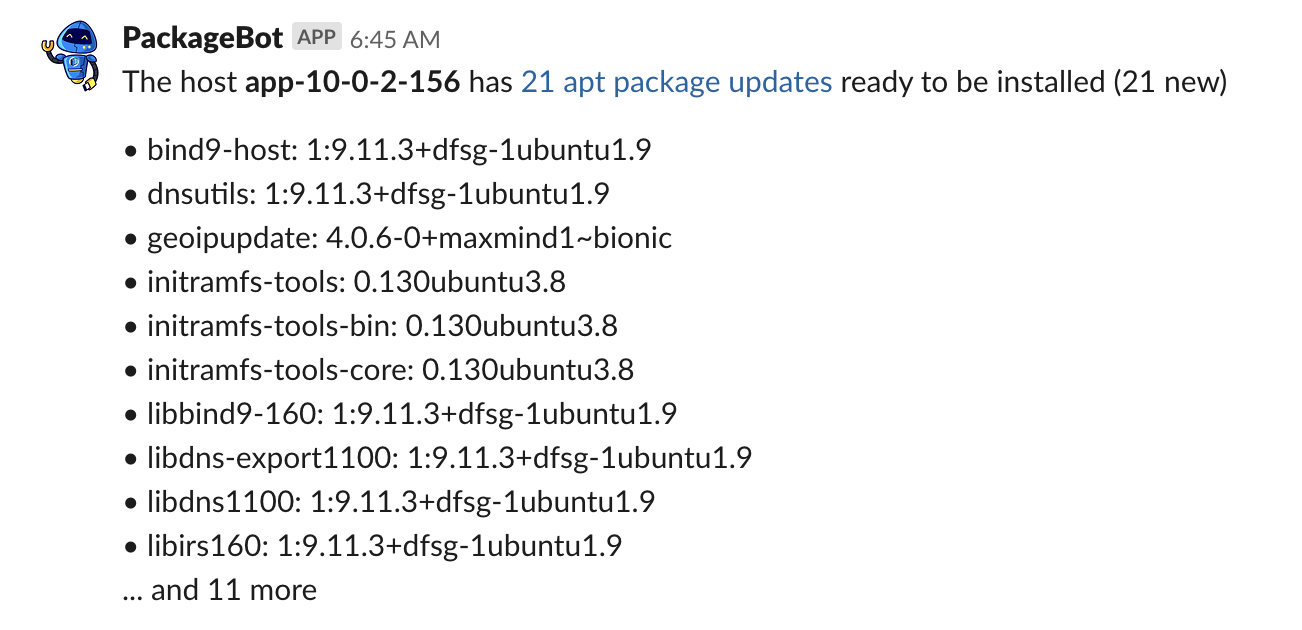 Simple pricing for a simple bot
---
He monitors 3 servers for you for free, then it's $2 per server per month after that.
At the end of each month, you'll be billed for the number of servers that sent in a report that month.